Online Morning Meditation on Tuesdays, 745am-830am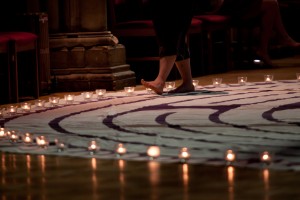 The Tuesday group offer a supportive environment to deepen and extend your meditation practice in the company of fellow spiritual explorers.
Over the next few months our focus will be compassion practices. Compassion is at the heart of the Christian, Buddhist and many other spiritual traditions.
"Be compassionate as God is compassionate", Gospel of Luke (6:36)
The compassion practice will be followed by a poetic text reflecting on an aspect of meditation. We are using the beautifully written 'Inviting Silence, Universal Principles of Meditation' by Gunilla Norris, as our resource. We close with a space for brief sharing about the practice for those who wish.
Our online meditations are hosted on the Zoom platform. The Zoom room is open from 7.35am. We ask that you arrive by latest 7.40am if this is your first time of joining the group so we can say hello, welcome you and answer any questions you have. The weekly sessions are offered for free.
Online and In-Person Morning Meditation on Saturdays, 8am-9am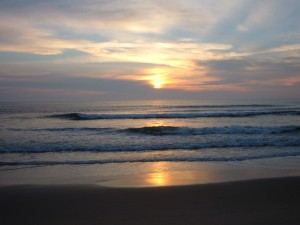 This group has options to meet either online or in-person in Shoreham-by-Sea.  The Saturday group includes a series of gently guided meditations during the first 30 minutes, including a Gratitude Practice and an inspiring poem. We introduce each practice.
The second 30 minutes is an ancient form of contemplative practice called Lectio Divina, meaning sacred reading. The invitation of Lectio Divina is to cultivate a heart-centred intimacy with the sacred text of the Bible, listening deeply with what St Benedict called "the ears of the heart". In 2021 we will be reading the Gospel of John from beginning to end, exploring a few verses each week. This is a rich and illuminating way to explore the wisdom found in the Bible.
No prior experience of meditation, the Bible or Lectio Divina is necessary to participate in this group. This is an open group and all who are attracted by this kind of spiritual practice are welcome.
MEETING ONLINE  The zoom meeting room will be open from 7.50am. We ask that you arrive by latest 7.55am if this is your first time of joining the group so we can say hello, welcome you and answer any questions you have.
MEETING IN-PERSON  If you'd like to join in-person then please come to the Church of the Good Shepherd, Kings Walk, Shoreham-by-Sea, BN43 5LF. Please arrive by 7.55am so we can welcome you and start altogether. The Church is 3 minutes walk from the 700 (coastal) bus stop (Longshore pub is the name of the bus stop) or a pleasant 25 minute walk (some of it walking alongside the beach) from Shoreham-by-Sea railway station. There are bike racks outside the church hall.
Please feel free to stay on after the meditation for conversation and shared breakfast. This is entirely optional and for many people is a valued community element of the Centre for Spirituality. We take a five minute break at 9am to get a drink and/or something to eat and then re-gather online for reflection on the practice. For the in-person group we serve tea/coffee and croissants.  If you are joining in person we ask for a donation of £1.00 for a croissant and 50p for a cup of tea or coffee to cover our costs.
The weekly sessions are offered for free. A few times each year we invite donations to cover the overhead costs of running the Centre. Our economic circumstances vary and we want our meditations to be open to all so we invite you at that time to give as your circumstances allow.
To access the zoom link for either meditation sign up on MeetUp  or email us at info@centreforspirituality.org
---

"Contemplation is spontaneous awe at the sacredness of life, of being. It is gratitude for life, for awareness and for being." Thomas Merton