Finding the Still Point: Living and leading from your centre 
12,30pm, 8 July – 1.30pm, 10 July 2022, Emerson College, Forest Row, East Sussex 
Two places remaining – registrations close 5 July.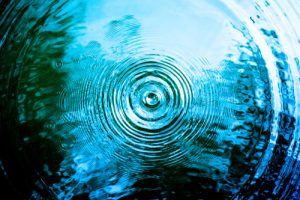 Each of us has a still point, a place of clear perception and discernment, an inner compass that guides us through what can sometimes feel like the maze of life. Yet in the busyness, noise and challenge of everyday life we can lose our felt sense of connection to this inner knowing. In these times of great instability finding our still point is essential to renew our insight, strength and courage.
During this in-person weekend retreat we will weave together a tapestry of colourful threads as we explore these questions using poetry, silence, sharing of stories, being in nature, walking an 11 circuit Chartres labyrinth, creative activities and simple meditative practices. We will alternate time for individual reflection and journaling with opportunities for time in small groups and the larger circle to share and listen.
You will be introduced to a distinctive set of principles and practices —the Circle of Trust® approach pioneered by Dr. Parker J. Palmer and developed through the Center for Courage & Renewal – practices that help create gracious, trustworthy space for your individual reflection and exploration while also honouring the shared humanity that arises as stories are shared.
Spaces on the retreat are limited to 20 people. You can find more information about the retreat on Eventbrite https://bit.ly/3J2UiI1  
The retreat is being co-led by John Watters, the Co-Founder of the Centre for Spirituality and Barbara Hummel, a facilitator with the Centre for Courage & Renewal. If you are interested in attending the retreat and have questions, please feel free to reach out to John by emailing info@centreforspirituality.org
PAST EVENTS
Summer Solstice Beach Labyrinth Walk
Anytime from 8am-9am, Saturday 18 June, Shoreham Beach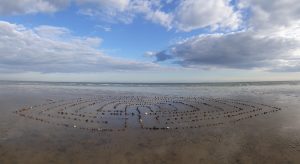 Celebrate mid summer by walking a beach labyrinth in the cathedral of nature on Shoreham Beach.
Meet on the beach (anytime from 7.30am) directly opposite the Church of the Good Shepherd, West Beach, Shoreham Beach BN43 5LF. Low tide is at 9am. Arrive anytime from 7.30am if you'd like to help build the labyrinth. Helping hands to collect and lay pebbles for the path are appreciated.
Walking a labyrinth is a simple meditative practice and an act of pilgrimage, reconnecting with our heart and soul. No experience of labyrinths or meditation required. In the event of wet weather check back on this page on Friday 17 June for confirmation of whether the event is going ahead.
Opportunity for coffee and a croissant afterwards – £1.50 donation requested to cover costs.
From Darkness to Light – Candlelit Labyrinth Walk and Sound Bath 
7pm-8.45pm, Sunday 21 November 2021 
St Augustine's Arts & Event Centre, Junction of Stanford Avenue & Florence Road, Brighton,  BN1 6EA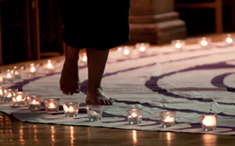 Join us for a rich and special evening of candlelit labyrinth walk, meditation and sound bath, evoking in symbol, simple ritual, poetry, voice and music the movement from darkness to light.
Many spiritual traditions hold this period of the year as a time of waiting in the darkness and looking forward to the return of the light. In the Christian tradition, Advent means "the coming" and the anticipation of the Christ light emerging in the world. The evening is an invitation to connect to our inner light, the Divine Spirit, within each of us, which guides us on our life's journey, especially when the outer world can feel overwhelming and the darkness all too evident. Before we enter the busy time of December and preparation for Christmas take a couple of hours to pause, be quiet and reflect. Remember that it is in silence that we find the gateway to the soul, that deepest part of ourselves. 
There will be opportunity during the evening to transition, as you wish, between labyrinth walking, sound bath and meditative reflection using art materials. Labyrinth are inclusive, archetypal symbols that have been found in different cultures for over 4000 years. We will have a choice of two labyrinths to walk – a small 5 circuit labyrinth or a 7 circuit Chartres-style labyrinth. Labyrinths are circuitous spiral paths which lead us to a centre area; you walk the same path back out returning to the beginning. No prior experience of meditation, sounds baths or labyrinths is required.  More information and booking. Advanced booking required as numbers are limited. 
Autumn Equinox Beach Labyrinth Walk 
On the beach directly alongside the Church of the Good Shepherd, West Beach, Shoreham-by-Sea, BN43 5LF
6.30pm, Wednesday 22 September 2021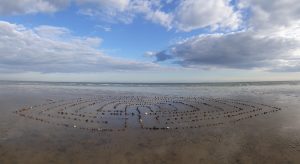 We celebrate the return of our labyrinth walks.  As the seasons turn, mark the change in the earth and our own rhythms as we say good bye to the light of summer and turn towards the autumn and the dark of winter. As COP26 in Glasgow approaches we pause to find our place and contribution in the struggle for climate justice. Responding to the Climate Crisis is a spiritual path as we heal our relationship with the earth and restore right relations with the rest of nature, learning again to cherish this sacred planet which is our shared home.
We will create a seven circuit classical labyrinth on the beach made from pebbles. Join us from 6.30pm, low tide is at 7.08pm.
Labyrinths are archetypal images which emerged in different cultures over 4000 years ago; they are a mirror or metaphor for the spiritual journey. The labyrinth is a single, spiralling path that leads to a central area. You walk the same path back out returning to the beginning. There are no tricks or dead ends unlike mazes. there is right or wrong way to walk a labyrinth and no prior experience of labyrinths is needed. The beach labyrinth walk is suitable for all ages – adults and children. Walking the labyrinth is a popular spiritual meditative practice with the path to the centre symbolising the reconnection with our true self, and if you are religious, people experience this walk as connecting with God, who is  present in all things and faithfully waits for us.
This walk is offered in partnership between the Centre for Spirituality and the Church of the Good Shepherd. Cash donations are welcome and all donations will go to the Marine Conservation Society.
We Walk the Path Together – Learning from Thich Nhat Hanh & Meister Eckhart 
Study & Fellowship Group
7pm-9pm on Mondays 4 Jan, 18 Jan, 1 Feb, 15 Feb and 1 March 2021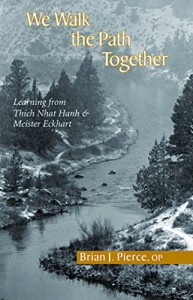 Are you curious about Christianity and Buddhism?
This study & fellowship group explores the common spiritual ground shared by Buddhists and Christians. Our focus is the book, We Walk The Path Together – Learning from Thich Nhat Hanh and Meister Eckhart. Thich Nhat Hanh is one of the world's great contemporary spiritual teachers in the Buddhist tradition and Meister Eckhart was a Christian mystic who lived in the 14th century.
We will meet online for five gatherings spaced over the period January to March. Our explorations and discussions will be mainly held in small, facilitated groups of around six people and at the end of each evening we will come together as a larger group of eighteen people to share questions and insights. Each evening will also include simple meditation and contemplative practices.
The group will be co-hosted by John Watters, Avril Loveless and Rita Garner. We ask that before signing up that you check that you are available for all five sessions. We recognise life is unpredictable and we want everyone who participates to have the intention to be at all the sessions and to commit to read sections of the book ahead of each meeting. If you're interested but have only limited experience of Christianity and/or Buddhism then email  info@centreforspirituality.org and we will arrange to speak on the phone and explore whether the group is a good fit with your interests and experience.
The group is free to attend although you will need to purchase the book. Places are limited to eighteen people. To book register on MeetUp or email info@centreforspirituality.org  
 Soil & Soul – The Wound & The Wonder
11am-2pm, Sunday 9 August 2020
Plot 22, Weald Allotments
The beautiful space of Plot 22 will hold us as we explore the two experiences of the Wound and the Wonder. The Wound, so vivid in our own life and in the life of the world…In lingering to Behold the world of Nature we can allow the healing presence to reveal itself and fill us with – Wonder!   Could the two words, so similar in sound point to a connection between them?
Meditation will lead us into a receptive mood for exploration; there will be chant, gesture, poetry, experiential work, as well as kindness and care as always.   We will not be cooking together or sharing food so please bring your own food, drink, cutlery and cup.   Plot 22 has a larger covered space now, enough for participants to take shelter in a socially distanced way, if it rains.
To book please message Rita (07823 886837) or Lee(07766752085).
Feast of Poems and Food – Online
7.30pm-9pm, Friday 17 April 2020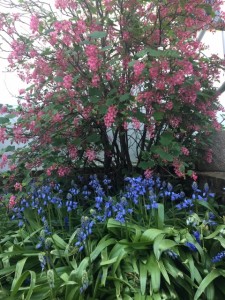 The photo taken in John's garden signals the surging life and renewal of Spring. Join us on Friday 17 April for a feast of food and poems. Whatever our experience of this time, and the consequences of the pandemic are impacting us in different and varied ways, come together in community and solidarity over food next Friday. If you would like, please bring a poem to read and share. This could be something you have written or a poem that others have written that speaks to you of this time.
David Whyte says this of poetry: "Poetry is an intimate conversation with the wonders and difficulties of the world, a pilgrim path to a place where we are able to combine our fear, our fierceness and our faith to make a life we can call our own – no matter the difficulties that seem to surround us".
The evening will be hosted by Avril Loveless, Rita Garner and myself. We will gather at 7.30pm for a welcome, say hello, have a short 5 minute meditation before eating together in smaller groups of around eight people where we can chat, eat and share poems in a smaller group. We'll come back together as a large group for coffee/tea (or other drink of your choice) and maybe hear some more poems before closing our evening. We recommend you plan to have your food ready to serve for 7.45pm.
Sign up on Meet Up or email info@centreforspirituality.org. Numbers are limited so sign up early. The joining link for Zoom will be sent to you once you sign up. Please ensure you have a working camera on your tablet, laptop/desktop or smartphone so we can be together with video and audio view.
Study and Reflection Groups on The Universal Christ by Richard Rohr 
Groups in Hove and Shoreham-by-Sea starting February 2020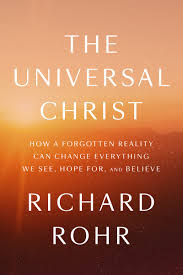 Richard Rohr is a Franciscan priest and one of the world's leading teachers on the Christian contemplative tradition. In this book he invites us to re-imagine our understanding of the historic figure of Jesus born 2000 years ago and what he names the Universal Christ, the source of the Big Bang and the principle of divine love written into this evolving universe 13.8 billion years ago.
Join a small group (maximum ten people) and journey together over six sessions as we reflect on the themes and questions in the book through reading, meditation and contemplative practice and participation in a community of fellow inquirers as we discover "a forgotten reality that can change everything we see, hope for and believe".
We ask that before signing up you check that you are available for all six sessions. We recognise life is unpredictable and we want everyone who participates to have the intention to be at all the sessions and to commit to read sections of the book ahead of each meeting. There is a choice of two groups: one during the day on Saturdays and the other on Monday evenings.
Hove group hosted by Rita Garner and Avril Loveless meets between 10.30am-1.30pm on Saturday 8, 22 Feb, 7, 28 March, 18 & 25 April. The group ends with a shared vegetarian lunch.  
Shoreham-by-Sea group  group hosted by John Watters and Revd Jane Bartlett meets between 7pm-9.30pm on Mondays 3 & 17 February, 2, 16, 30 March & 20 April. The group begins with a shared vegetarian meal.
Register on Meet-Up (using links above) or by emailing info@centreforspirituality.org
Conscious Ageing – Opening to Wisdom, Grace & Creativity 
1.30pm-5pm, Saturday 7 March 2020
Exeter Street Hall, Brighton BN1 5PG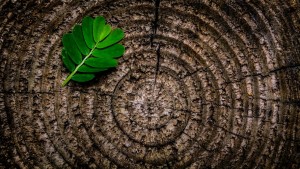 At each stage of life we cross important thresholds. This afternoon workshop is an opportunity to explore the transition into later life. Crossing the threshold into ageing does not happen at a fixed chronological age; you might be 50, 60, 70 or 80 years of age or somewhere in-between.
Conscious ageing is a courageous and deliberate act of pausing, savouring and taking stock, whatever age we are. The workshop provides space and time to see what may be falling away or something you wish to consciously let go at this stage of your life. We will also consider what you wish to retain and carry forward as well what beckons you or calls you forward into new adventures. At each stage of life we cross important thresholds. This afternoon workshop is an opportunity to explore the transition into later life. Crossing the threshold into ageing does not happen at a fixed chronological age; you might be 50, 60, 70 or 80 years of age or somewhere in-between.
Through labyrinth walking, conversation, creative process and deep listening we will discover our elder wisdom and how this might guide and sustain us in the continuing unfolding of our lives. Enrollment is limited to 16 people so early booking through Eventbrite is advised.  
Sense of Wonder  
10.30am-4.00pm, Saturday 28 September  2019, St Luke's Church Prestonville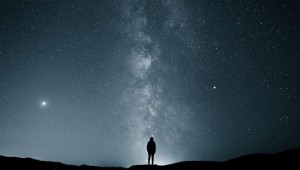 Wonder: the word itself conjures a sense of mystery. It gestures toward what it means to open ourselves—mind and heart—to the world around and within us. As a verb, wonder suggests the energies of the imagination: we ready ourselves for what we do not yet know, and dare to imagine. We will explore poets and theologians, mystics and artists, some of whose works shaped the heart of the Christian tradition while others gave their witness at the boundaries. All were joined in Socrates' conviction that wonder is the beginning of wisdom, the impulse that opens our lives to the "more" that is always present among us. All knew in their ways that mystery shimmers in the ordinary, in the midst of where we are. Wonder at all of this holds the seeds of hope so needed in times like these.
Mark Burrows, our workshop leader, is a poet and scholar of medieval theology. A long-time resident of New England, he now serves as professor of religion and literature at the Protestant University of Applied Sciences in Bochum (Germany). He is the author of several books on theology and poetry, including Meister Eckhart's Book of the Heart (2017) www.msburrows.com
Dalai Lama and Desmond Tutu's Book of Joy – Reflection & Fellowship Group
Options of two groups: Mondays 7.15pm-9.30pm, 29 July, 5th and 12th August 2019 in central Hove OR Saturdays 2.30pm-5pm, 3, 10 & 17 August 2019 in Shoreham-by-Sea (both groups are now fully subscribed)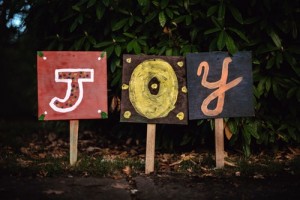 The focus of these Reflection and Fellowship Groups is the Book of Joy. Two great spiritual masters, The Dalai Lama and Archbishop Desmond Tutu share their hard-won wisdom about living with joy even in the face of adversity. Both winners of the Nobel Prize and moral leaders of our time, they are also known for being among the most infectiously happy people on the planet. The book interweaves their own stories and teachings about joy, the most recent findings in the science of deep happiness, and the daily practices that anchor their own emotional and spiritual lives. "Joy is much bigger than happiness. While happiness is often seen as being dependent on circumstances, joy is not" says Archbishop Tutu. We'll explore the eight pillars of joy: perspective, humility, humour, acceptance, forgiveness, gratitude, compassion and generosity and the practices The Dalai Lama and Archbishop Tutu suggest to cultivate joy.
The group meeting in the evening will start with a shared meal and the afternoon group will start with tea and cake. We will then have time for reflection in smaller groups as well as an opportunity to hear from everyone.  Please read the Book of Joy in advance of the group starting.  (Photo by Tim Mossholder on Unsplash)
---

"Silence is a dwelling place that is at once horizontal, allowing connection with the thisness, the singularity of everything, but also, at the same time, vertical. It allows us to find through those things doorways to the eternal." Richard Rohr