Sense of Wonder 
10.30am-4.00pm, Saturday 28 September  2019, St Luke's Church Prestonville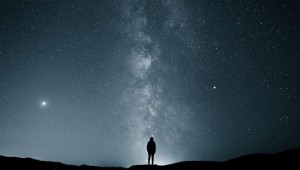 Wonder: the word itself conjures a sense of mystery. It gestures toward what it means to open ourselves—mind and heart—to the world around and within us. As a verb, wonder suggests the energies of the imagination: we ready ourselves for what we do not yet know, and dare to imagine. We will explore poets and theologians, mystics and artists, some of whose works shaped the heart of the Christian tradition while others gave their witness at the boundaries. All were joined in Socrates' conviction that wonder is the beginning of wisdom, the impulse that opens our lives to the "more" that is always present among us. All knew in their ways that mystery shimmers in the ordinary, in the midst of where we are. Wonder at all of this holds the seeds of hope so needed in times like these.
Mark Burrows, our workshop leader, is a poet and scholar of medieval theology. A long-time resident of New England, he now serves as professor of religion and literature at the Protestant University of Applied Sciences in Bochum (Germany). He is the author of several books on theology and poetry, including Meister Eckhart's Book of the Heart (2017) www.msburrows.com
Please note bookings for this event need to be made in advance through Eventbrite
Dalai Lama and Desmond Tutu's Book of Joy – Reflection & Fellowship Group   (sorry groups now fully subscribed)
Options of two groups: Mondays 7.15pm-9.30pm, 29 July, 5th and 12th August 2019 in central Hove OR Saturdays 2.30pm-5pm, 3, 10 & 17 August 2019 in Shoreham-by-Sea (both groups are now fully subscribed)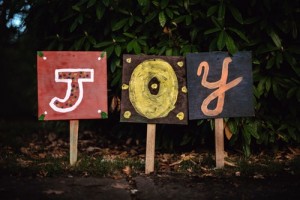 The focus of these Reflection and Fellowship Groups is the Book of Joy. Two great spiritual masters, The Dalai Lama and Archbishop Desmond Tutu share their hard-won wisdom about living with joy even in the face of adversity. Both winners of the Nobel Prize and moral leaders of our time, they are also known for being among the most infectiously happy people on the planet. The book interweaves their own stories and teachings about joy, the most recent findings in the science of deep happiness, and the daily practices that anchor their own emotional and spiritual lives. "Joy is much bigger than happiness. While happiness is often seen as being dependent on circumstances, joy is not" says Archbishop Tutu. We'll explore the eight pillars of joy: perspective, humility, humour, acceptance, forgiveness, gratitude, compassion and generosity and the practices The Dalai Lama and Archbishop Tutu suggest to cultivate joy.
The group meeting in the evening will start with a shared meal and the afternoon group will start with tea and cake. We will then have time for reflection in smaller groups as well as an opportunity to hear from everyone.  Please read the Book of Joy in advance of the group starting.  (Photo by Tim Mossholder on Unsplash)
---

"Silence is a dwelling place that is at once horizontal, allowing connection with the thisness, the singularity of everything, but also, at the same time, vertical. It allows us to find through those things doorways to the eternal." Richard Rohr