Study & Fellowship Group:  Mary Magdalene, Discovering the Woman at the Heart of Christianity
7pm-9.30pm, Mondays 30 April & 11 June 2018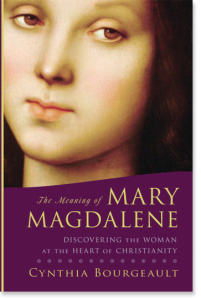 Was Jesus's most important disciple a woman? For many centuries in the Western Christian Church the place of Mary Magdalene has been marginalised. It was only in 2016 that Pope Francis declared Mary Magdalene as "the Apostle to the Apostles". The resurgent interest in the person and significance of Mary Magdelene may be one of the signs of a restoration and rebalancing of the masculine and Enfolded in Love: Julian of Norwich – A Mystic for Our Timefeminine energies within the Christian tradition.
Our resource for study and reflection will be the book, The Meaning of Mary Magdalene by Cynthia Bourgeault. We will meet in a home in Shoreham-by-Sea from 7pm-9.30pm on Monday 30 April and Monday 21 May. We'll start the evening with a simple shared meal. After the meal there will be time for shared reflections on the book and time for meditation and prayer. The group size is limited to 12 people. To register your interest please email info@centreforspirituality.org GROUP IS NOW FULLY SUBSCRIBED.
Enfolded in Love: Julian of Norwich – A Mystic for Our Time
2pm-5pm, Saturday 9 June 2018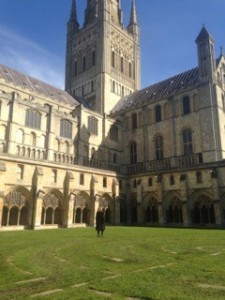 This workshop, led by June Boyce-Tillman will explore the significance of this female medieval visionary by means of story-telling, music, discussion and meditation. It will cover areas such as the visionary experience, the motherhood of God, the nature of loving and her radical understanding of the place of sin in the cosmic scheme.
June Boyce-Tillman has written widely on Julian. She is professor of applied music at the University of Winchester, a renowned composer, academic and an Anglican priest. She is involved in a variety of artistic community building activities and has spoken widely, internationally on the medieval mystics.
Tickets £10 standard, £7 concessions, available on the door at All Saints Church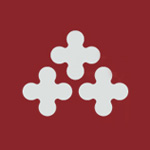 "Silence is a dwelling place that is at once horizontal, allowing connection with the thisness, the singularity of everything, but also, at the same time, vertical. It allows us to find through those things doorways to the eternal." Richard Rohr