Into the Darkness – Soil & Soul
10.30am-2pm, Saturday 29 September 2018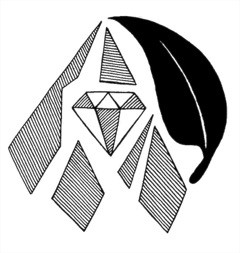 Late September is the time of the autumn equinox when we are poised on the threshold of a new season. It is also traditionally Michaelmas when Michael the warrior, with 'iron in the soul' subdues the dark force of the dragon.
We'll do a simple ritual to find our own strength and courage to face the growing darkness, and to keep our inner light alive. As for our own dragons – well, we all know that where there's a dragon there's also treasure! Expect a lot of jewels!
We will garden, cook and take time for an experiential practice, then share the findings with each other.
Join us at the beautiful Plot 22 in Hove. If it is chilly or wet, we can seek the comfort of the well-equipped hut with its wood-burning stove. Limited numbers.
Suggested donations: £5 – £10 towards the work of Plot 22.
Wisdom for Going Deep: A Harvest of Poems that Change your Life with Mark Burrows
10.30am-4pm, Saturday 6 October 2018, Meditatio Centre, London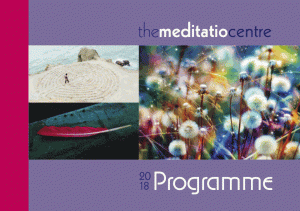 "Maybe there's a land where you have to sing to explain anything." William Stafford
This day hosted by the Meditatio Centre in London features a deep reading of the "late poems" of key modern poets, writings that often have a depth and urgency not found in their earlier work. We will linger with a sampling of such poems, savoring their poignant voice and tasting a wisdom that has come the distance. Poets to be explored together include: W. S. Merwin, Denise Levertov, Stanley Kunitz, and Clive James, among others.
Mark is a poet, teacher, and scholar of historical theology.  A longtime resident of New England, he teaches religion and literature at the Protestant University of Applied Sciences in Bochum (Germany). His publications include The Chance of Home (2018), Meister Eckhart's Book of the Heart, with Jon M. Sweeney, and translations of Rilke's Prayers of a Young Poet (2016). Mark is an Oblate of Glastonbury Abbey, Hingham, MA.
The Meditatio Centre has a purpose which is closely aligned with the vision of the Centre for Spirituality and periodically we highlight events that may be of particular interest. Bookings for the day need to be made online using this link: £30 or £20 concessions. Email info@centreforspirituality.org if you would like to travel together by train from Brighton to this event.
Study & Fellowship Group:  Mary Magdalene, Discovering the Woman at the Heart of Christianity
7pm-9.30pm, Mondays 30 April & then on bi-monthly basis through to October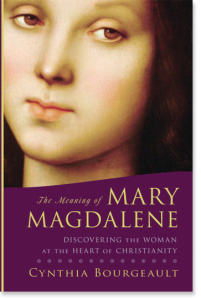 Was Jesus's most important disciple a woman? For many centuries in the Western Christian Church the place of Mary Magdalene has been marginalised. It was only in 2016 that Pope Francis declared Mary Magdalene as "the Apostle to the Apostles". The resurgent interest in the person and significance of Mary Magdelene may be one of the signs of a restoration and rebalancing of the masculine and feminine energies within the Christian tradition.
Our resource for study and reflection will be the book, The Meaning of Mary Magdalene by Cynthia Bourgeault. We will meet in a home in Shoreham-by-Sea from 7pm-9.30pm on Monday 30 April and at bi-monthly intervals after that. We'll start the evening with a simple shared meal. After the meal there will be time for shared reflections on chapters of the book and time for meditation and prayer. The group size is limited to 15 people. To register your interest please email info@centreforspirituality.org GROUP IS NOW FULLY SUBSCRIBED.

---

"Silence is a dwelling place that is at once horizontal, allowing connection with the thisness, the singularity of everything, but also, at the same time, vertical. It allows us to find through those things doorways to the eternal." Richard Rohr