Winter Solstice & Advent Candlelit Labyrinth Walk
7.30pm-9.15pm, 21 December 2017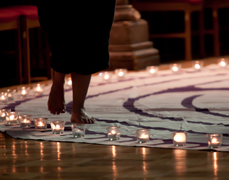 As part of our preparations for Christmas we have an evening of silence, sound, movement and meditation. The walk is accompanied by live evocative music and singing with Cathy Rowland. John Watters will give an introductory talk on labyrinths at 7.30pm and the labyrinth walk will start at 7.45pm.
We walk a replica of the medieval 12th Century labyrinth found in Chartres Cathedral, France. The Labyrinth is a non-dogmatic, generous symbol of invitation that people are often magnetically drawn to. The single, spiraling path of the labyrinth which leads to a central area is a metaphor for our life and spiritual journey. In the last twenty years, walking the labyrinth has re-emerged as a meditative practice and a symbolic image of pilgrimage, not in the geographical sense, but of the journey we each make through life: a journey to the centre, a return to the heart, back to the Spirit who faithfully waits for us. No prior experience of labyrinths or meditation needed.
Tickets available on the door: £8 standard / £5 concessions.
Immortal Diamond, a Study & Fellowship Group
Starting February 2018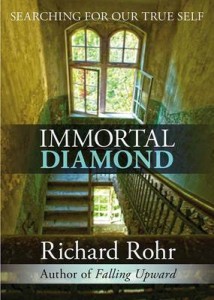 Join this study and fellowship group and explore how we might live life more abundantly. We will be using the book, Immortal Diamond, as a resource. In this book Richard Rohr, a Franciscan priest and founder of the Centre for Action and Contemplation, likens your True Self to a diamond, buried deep within you, formed under the intense pressure of your life, needing to be searched for, uncovered and separated from all the debris of ego that surrounds it.
We will meet in a home in central Hove three times from 7.30pm-9.45pm on Thursdays 15th February, 1st and 8th March. We'll start the evening with a simple shared meal. After the meal there will be time shared reflections on the book and time for meditation and prayer. The group size is limited to maximum twelve people. To register your interest, please email info@centreforspirituality.org
Quiet Garden Morning
The first Thursday of most months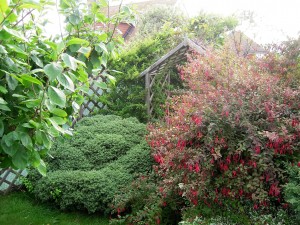 The Quiet Garden Movement provides outdoor space for contemplation and rest in a variety of settings, including private homes. The gardens offer rest, refreshment, stillness and reflection in a context of natural beauty, and are open to people of all faiths and none. We are offering a monthly Quiet Garden in Saltdean at Moray Cottage. As well as the tranquillity of the garden, both the South Downs and the sea are 5 minutes away. There is also a labyrinth cut into the grass of nearby Saltdean Park.
The mornings are led by Revd. Kate and Revd. Judy and although the garden offers silence, after introductions and prayer, they are both available to listen on a one to one basis if requested. Refreshments are provided.
A donation of £5 is suggested. Once expenses are covered, the surplus goes to the Quiet Garden Trust, and this goes toward to the seeding of new Quiet Gardens and may even help with the support of those in developing countries. Booking is essential on either 07878959327 or rev.kate.lawson@gmail.com. as the capacity is 8 people.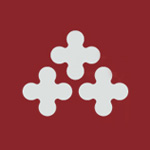 "Silence is a dwelling place that is at once horizontal, allowing connection with the thisness, the singularity of everything, but also, at the same time, vertical. It allows us to find through those things doorways to the eternal." Richard Rohr