Mindfulness and Christian Spirituality
Saturday 30 September 2017, 10.30am – 4.30pm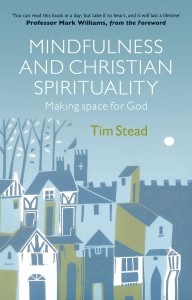 Mindfulness means awareness, a lucid and appreciative 'knowing' what we are doing as we are doing it. Join us for an introductory day of mindfulness practice. The day will be led by Tim Stead, Anglican priest and celebrated author of the book, Mindfulness and Christian Spirituality. Making Space for God.
Come and explore what mindfulness has to offer Christianity; we will do this primarily through the experience of simple mindfulness practices. Through the practices, Tim will also reflect on such questions as: can mindfulness help us to find the stillness of God in the storm?; can mindfulness help us to know God's will?; can mindfulness help us to love our neighbours and our enemies? The day is aimed at those who have an interest in mindfulness and the gifts it offers Christian Spirituality. No prior experience of mindfulness required; experienced practitioners of mindfulness are also welcome.
Tim Stead is an Anglican priest and Area Dean in the Oxford Diocese. He has practiced Christian forms of contemplative prayer for 30 years and is an accredited Mindfulness teacher at the Oxford Mindfulness Centre, the only priest in the Church of England to have done this training.
Praise for Tim's book from John Pritchard, retired Bishop of Oxford: "This is the book on mindfulness many of us have been waiting for! Tim Stead writes with disarming honesty for anyone seeking a fruitful and truthful way to live".
Tickets must be bought in advance through Eventbrite. £25 standard, £15 concessions. Numbers are limited so advanced booking is recommended.
Zen and Christian Spirituality
Saturday 21 October, 10am – 4pm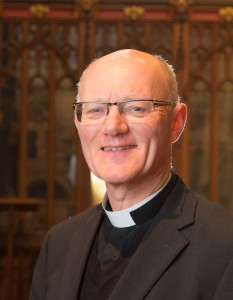 We are living in a world in which tension, hostility and violence seem to be increasing, and some of this appears to be religiously motivated. Peace is only possible when we truly try to understand one another, and that involves listening and entering into dialogue, however uncomfortable and unsettling that may be at times. Christian conviction is that every human being is created in the image and likeness of God, and so dialogue is both an affirmation of the fundamental dignity of every human being as created in that image and also a looking for that image, even when it appears to be different from what we expect on the surface. As Pope Francis tweeted in September 2016, though: 'Dialogue is born when I am capable of recognising others as a gift of God and accept they might have something to tell me.'
This day will consider what Zen and Christian spirituality have to give each other by exploring Jesus' parables, Zen koans (stories of encounters between Zen Masters and students), and times of meditation. It is open to anyone, regardless of their religious affiliation or background, but who are – in Zen terms –  wanting to see into our true nature, and thus discover the source of love, compassion and peace.
The Revd Canon Dr Chris Collingwood is Canon Chancellor at York Minster, where he has responsibility for the public programme of the Minster, which includes overseeing all aspects of learning as well as inter-faith matters. In addition to being an experienced spiritual guide in the Christian tradition, Chris is also an authorised Zen teacher in the Wild Goose Zen Sangha, which is part of the international White Plum Asanga.
Tickets must be bought in advance through Eventbrite. £25 standard, £15 concessions. Numbers are limited so advanced booking is recommended. The day will be held at Friends Meeting House, Ship Street, Brighton.
Quiet Garden Morning
The first Thursday of most months  (next dates: 2nd August, 6th September, 11 October 2017)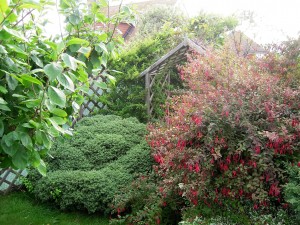 The Quiet Garden Movement provides outdoor space for contemplation and rest in a variety of settings, including private homes. The gardens offer rest, refreshment, stillness and reflection in a context of natural beauty, and are open to people of all faiths and none. We are offering a monthly Quiet Garden in Saltdean at Moray Cottage. As well as the tranquillity of the garden, both the South Downs and the sea are 5 minutes away. There is also a labyrinth cut into the grass of nearby Saltdean Park.
The mornings are led by Revd. Kate and Revd. Judy and although the garden offers silence, after introductions and prayer, they are both available to listen on a one to one basis if requested. Refreshments are provided.
A donation of £5 is suggested. Once expenses are covered, the surplus goes to the Quiet Garden Trust, and this goes toward to the seeding of new Quiet Gardens and may even help with the support of those in developing countries. Booking is essential on either 07878959327 or rev.kate.lawson@gmail.com. as the capacity is 8 people.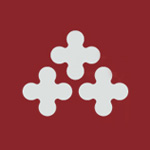 "Silence is a dwelling place that is at once horizontal, allowing connection with the thisness, the singularity of everything, but also, at the same time, vertical. It allows us to find through those things doorways to the eternal." Richard Rohr